M
a
c
h
i
n
i
s
t
'
s
E
d
g
e
---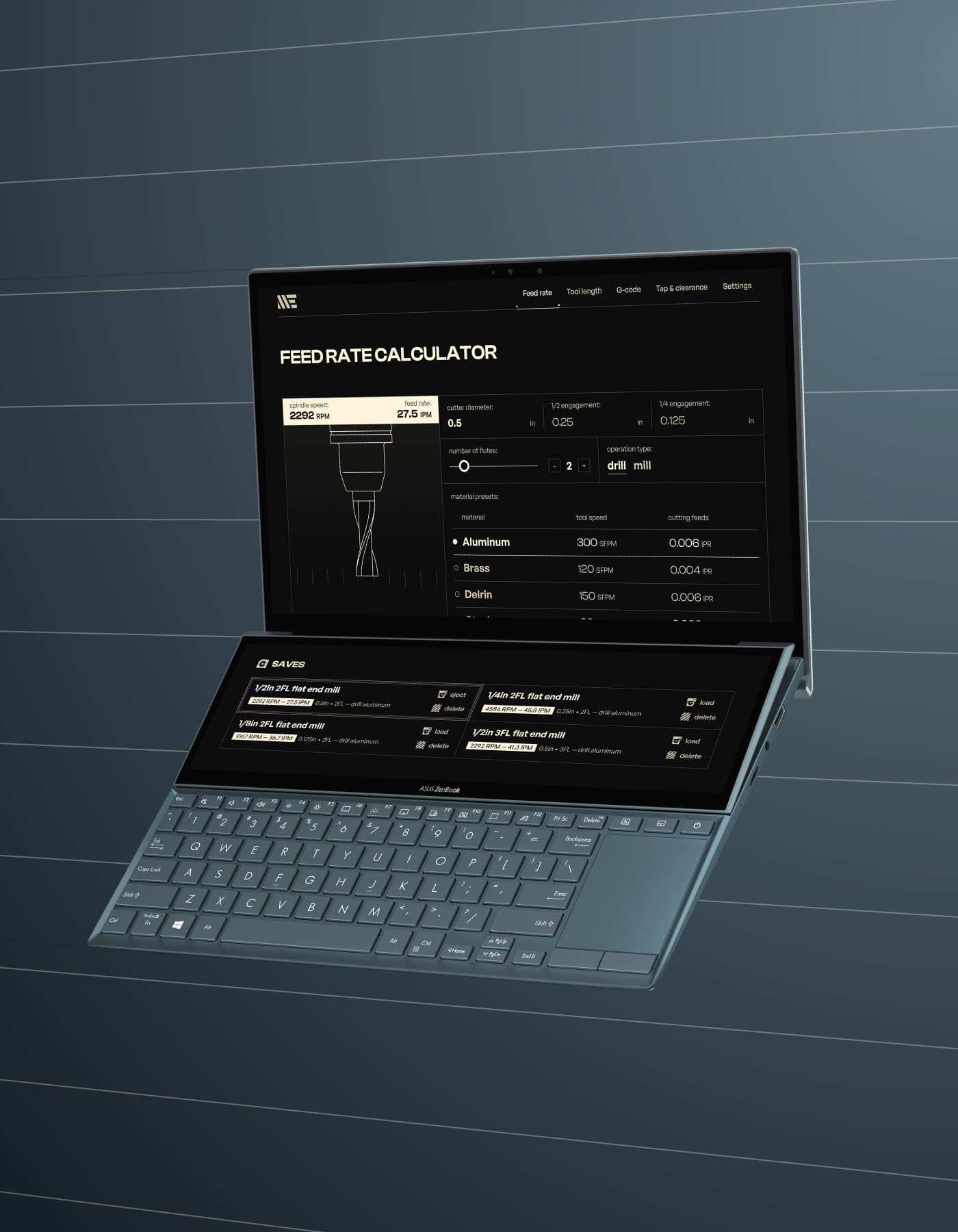 Date

2022-10 to present
Description
Machinist's Edge is a collection of calculators and charts created for the RISD Industrial Design Metal Shop's CNC milling machine. These tools improve the operation experience and reduce calculation errors.
Visit Machinist's Edge
---
Challenge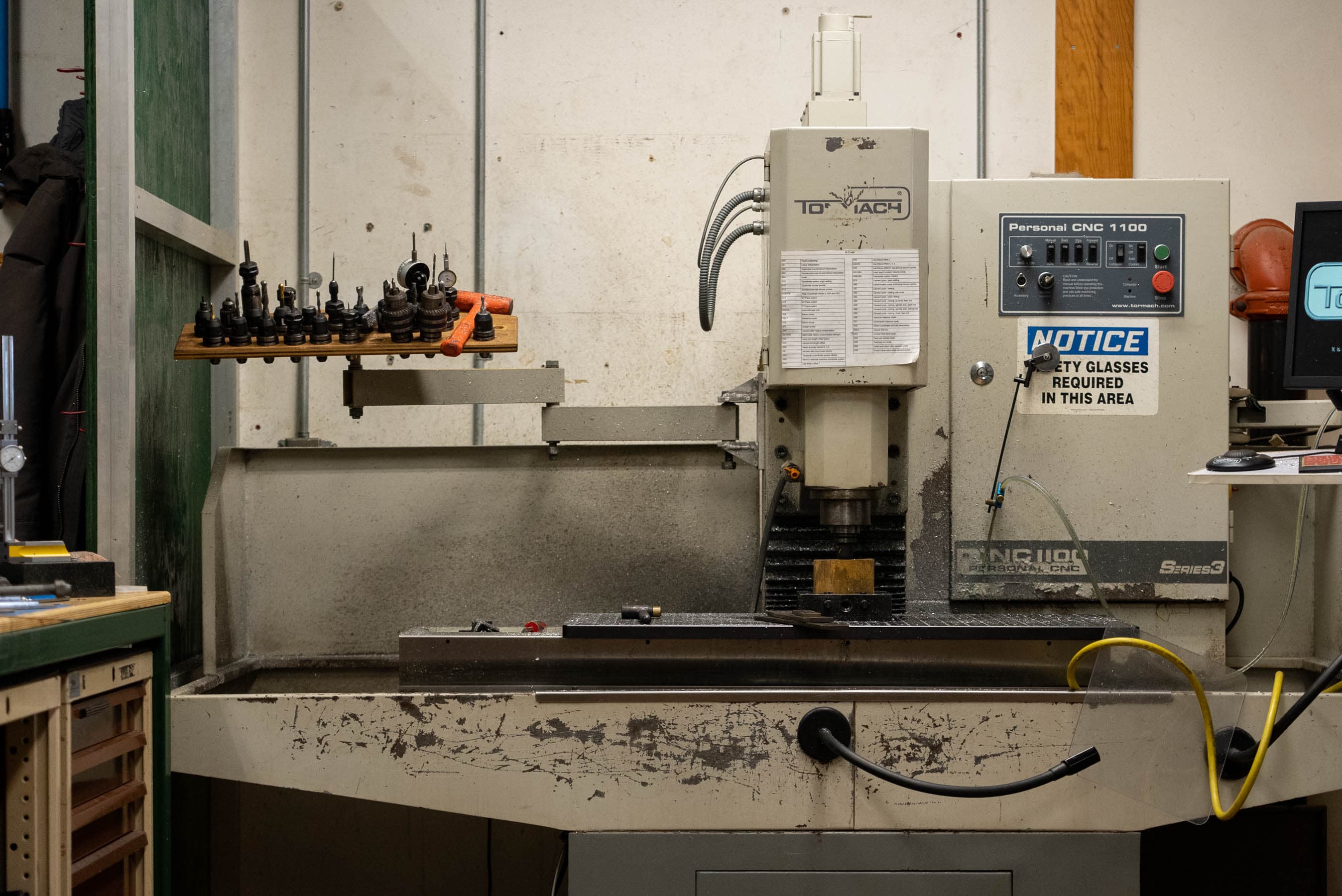 Operating a CNC milling machine is a complex and demanding process that requires the operators to perform a series of measurements, calculations, and cross-checks. This process can be slow and error-prone.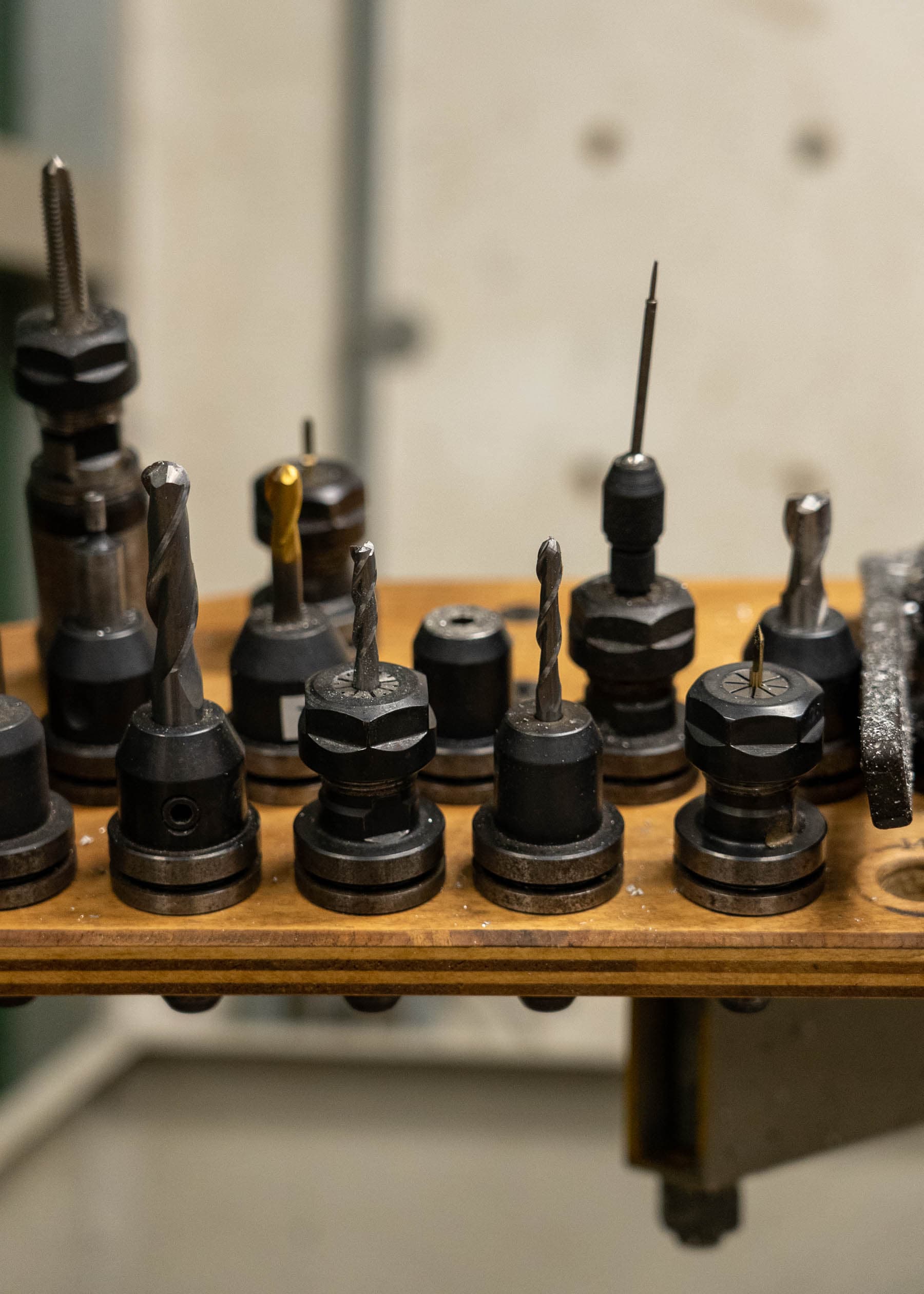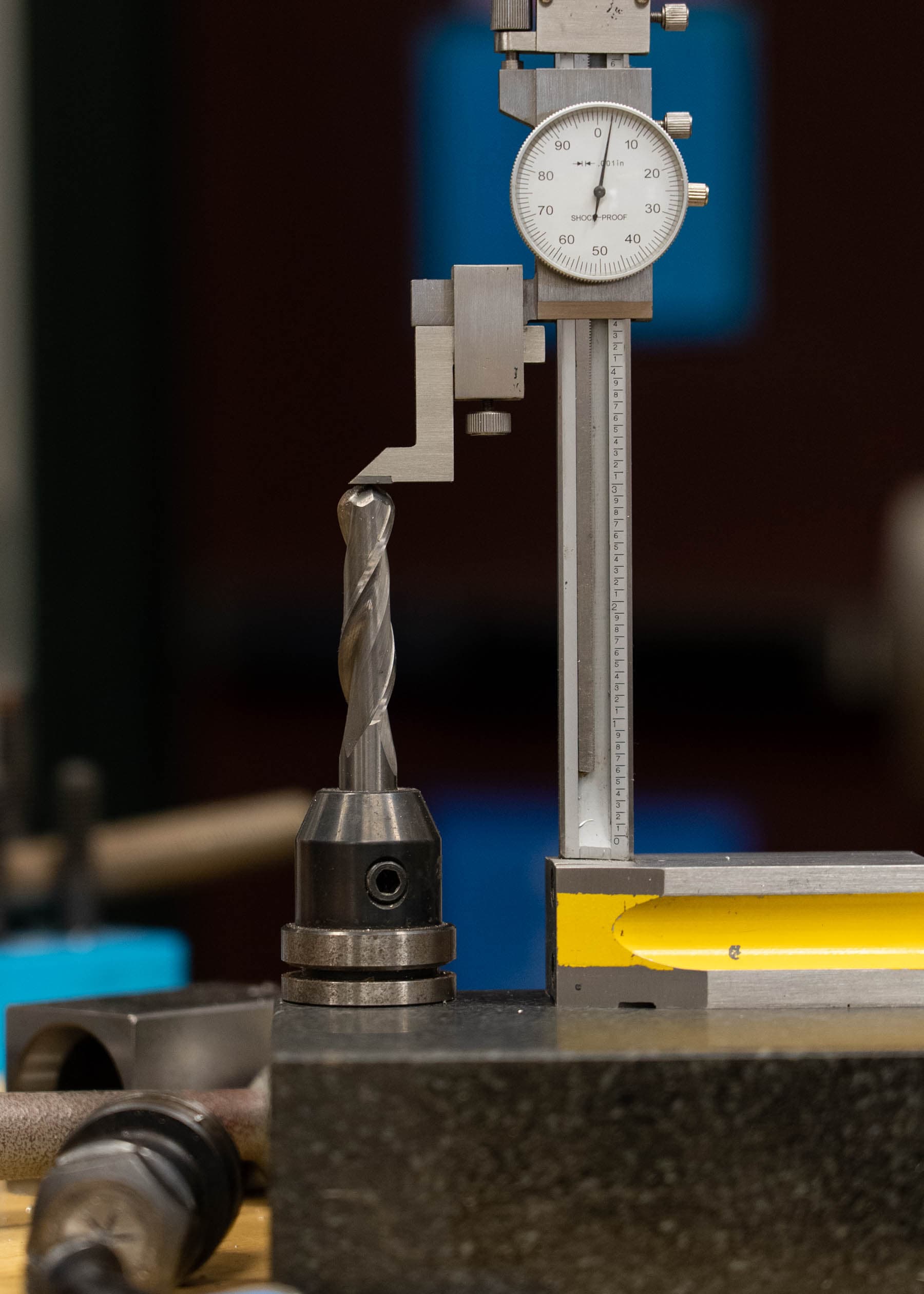 User interviews determined that the following four tools would greatly improve operator efficiency, reduce errors, and improve overall safety:
Feed Rate Calculator

Calculates the spindle speed and feed rate for a specific end mill performing either a drill or mill operation on a certain material. End mill profiles can be saved.

Tool Length Calculator

Calculates various lengths of a tool based on provided measurements. Tool profiles can be saved.

G- & M-code Charts

Searchable charts containing descriptions of common and shop-specific G- and M-codes for cross-checking and troubleshooting.

Tap & Clearance Drill Sizes

Searchable chart containing tap/drill and clearance hole diameters for different screw sizes.
---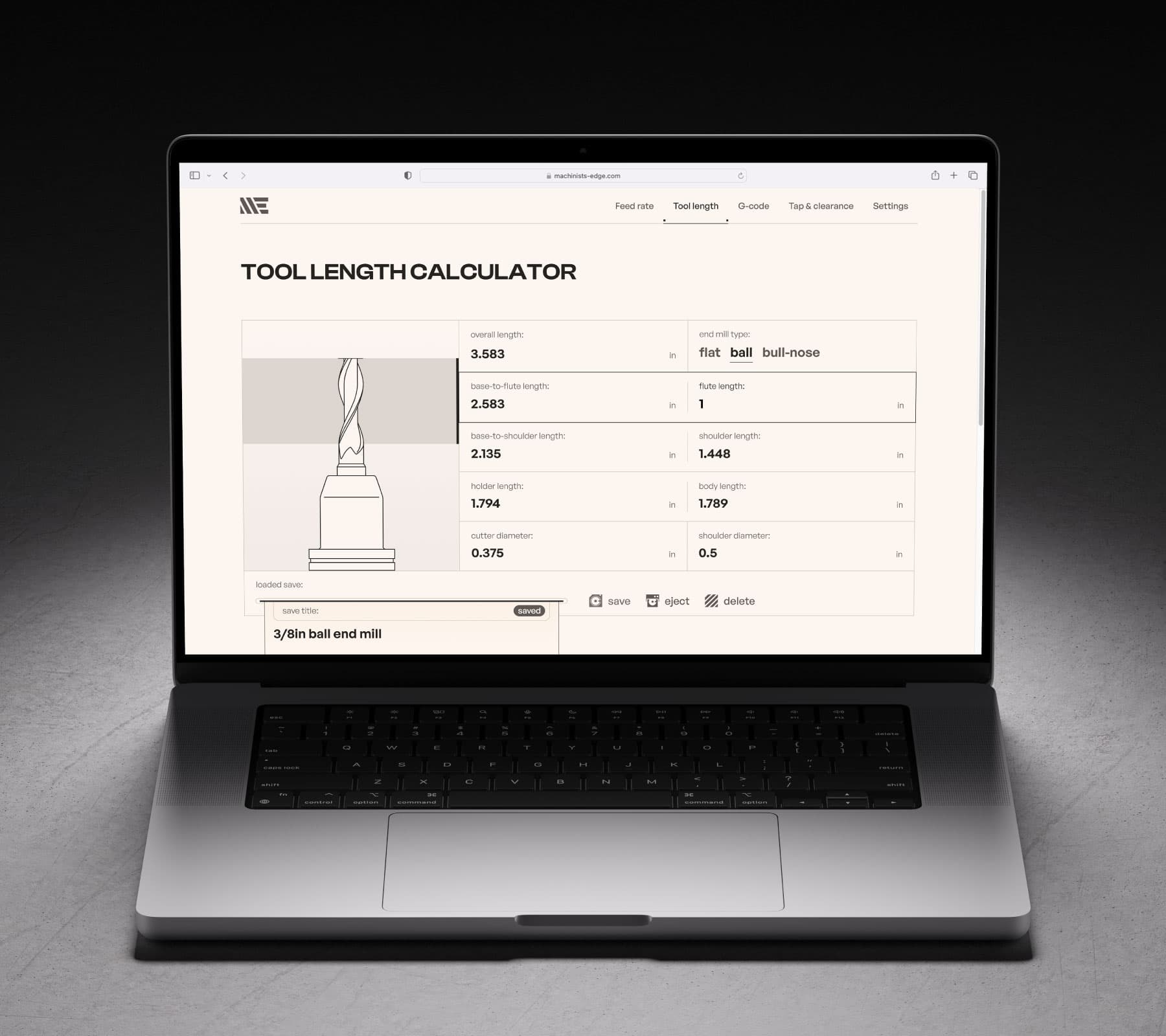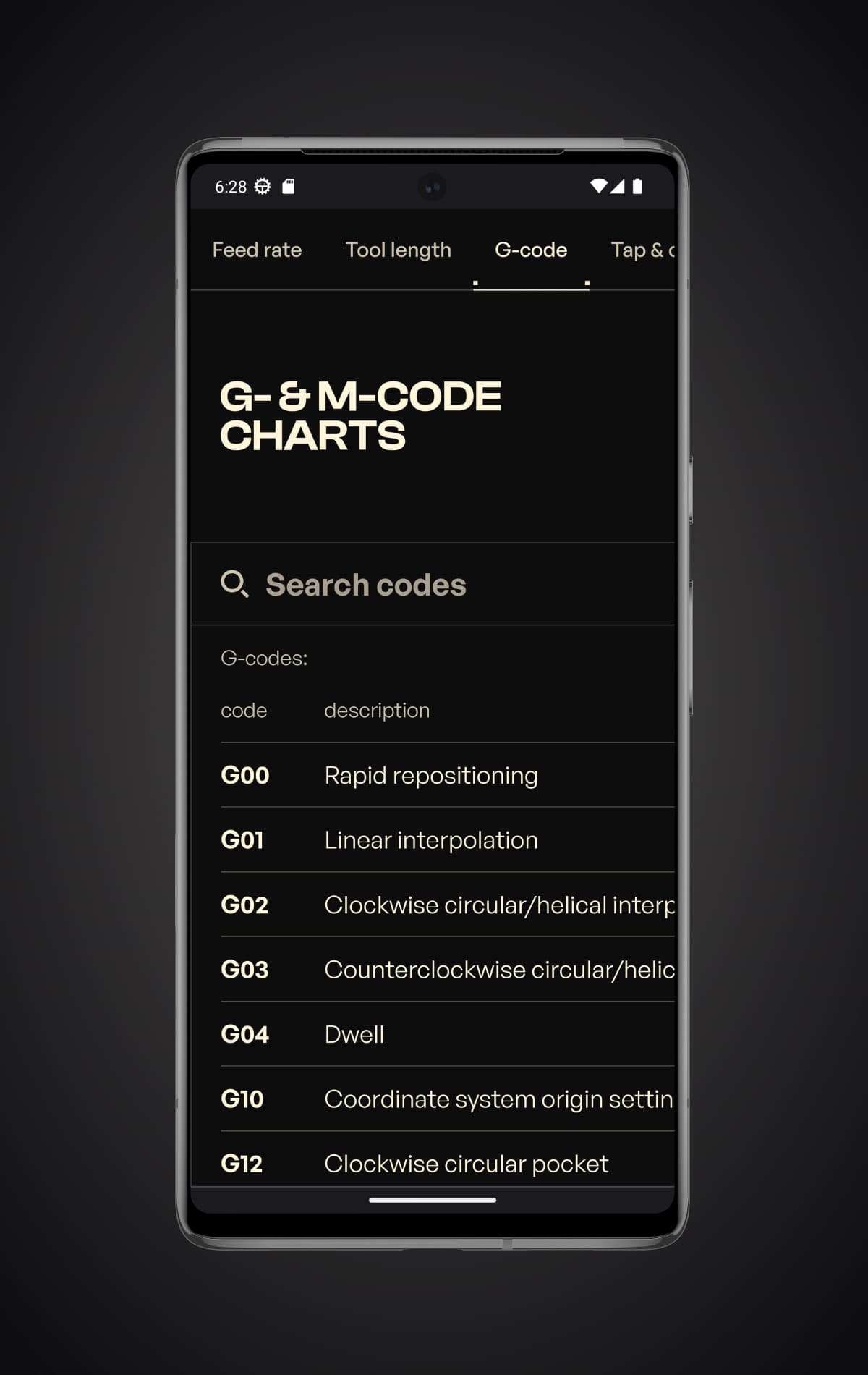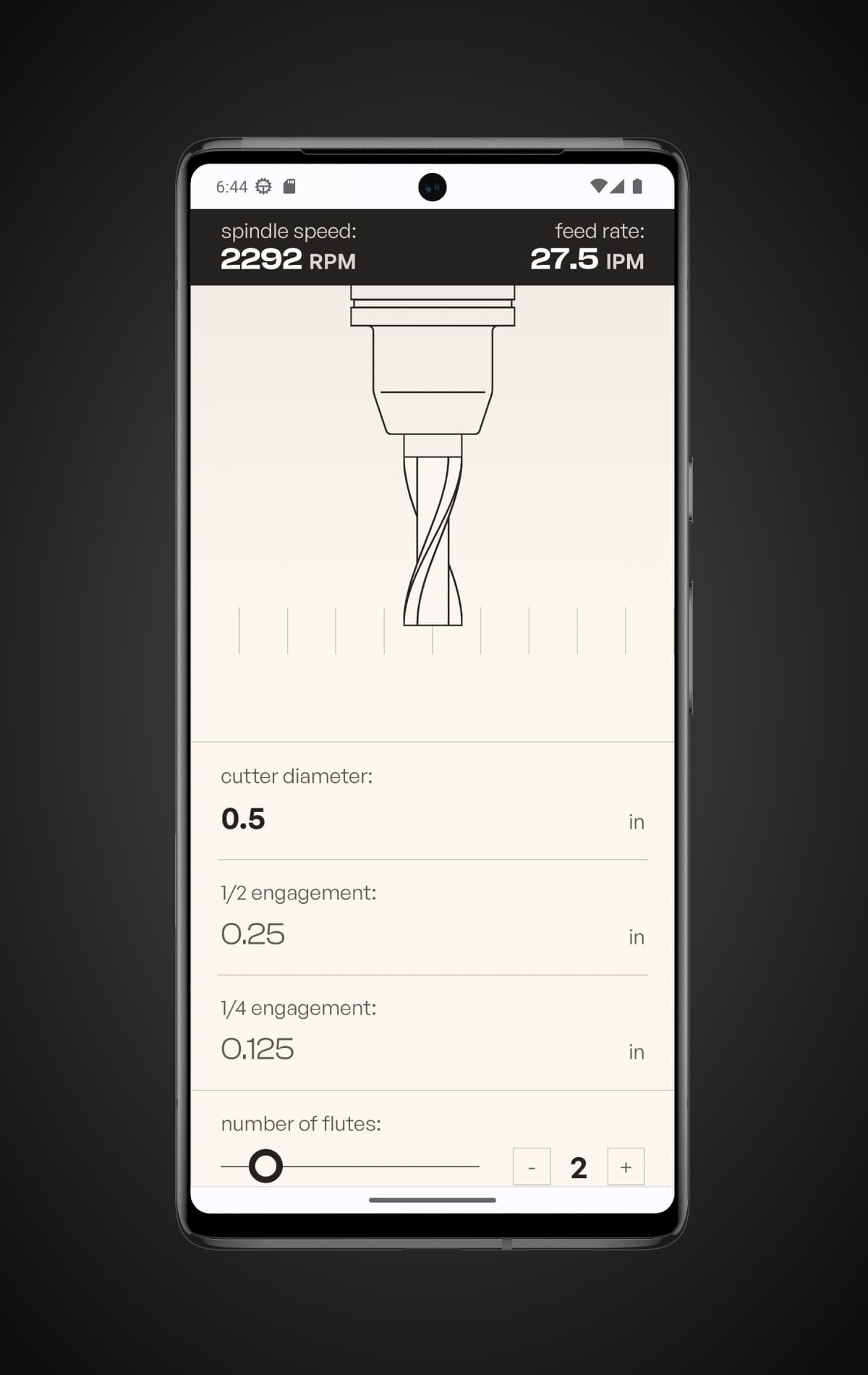 The design of Machinist's Edge is large and comprehensible, providing operators with unmistakably clear information.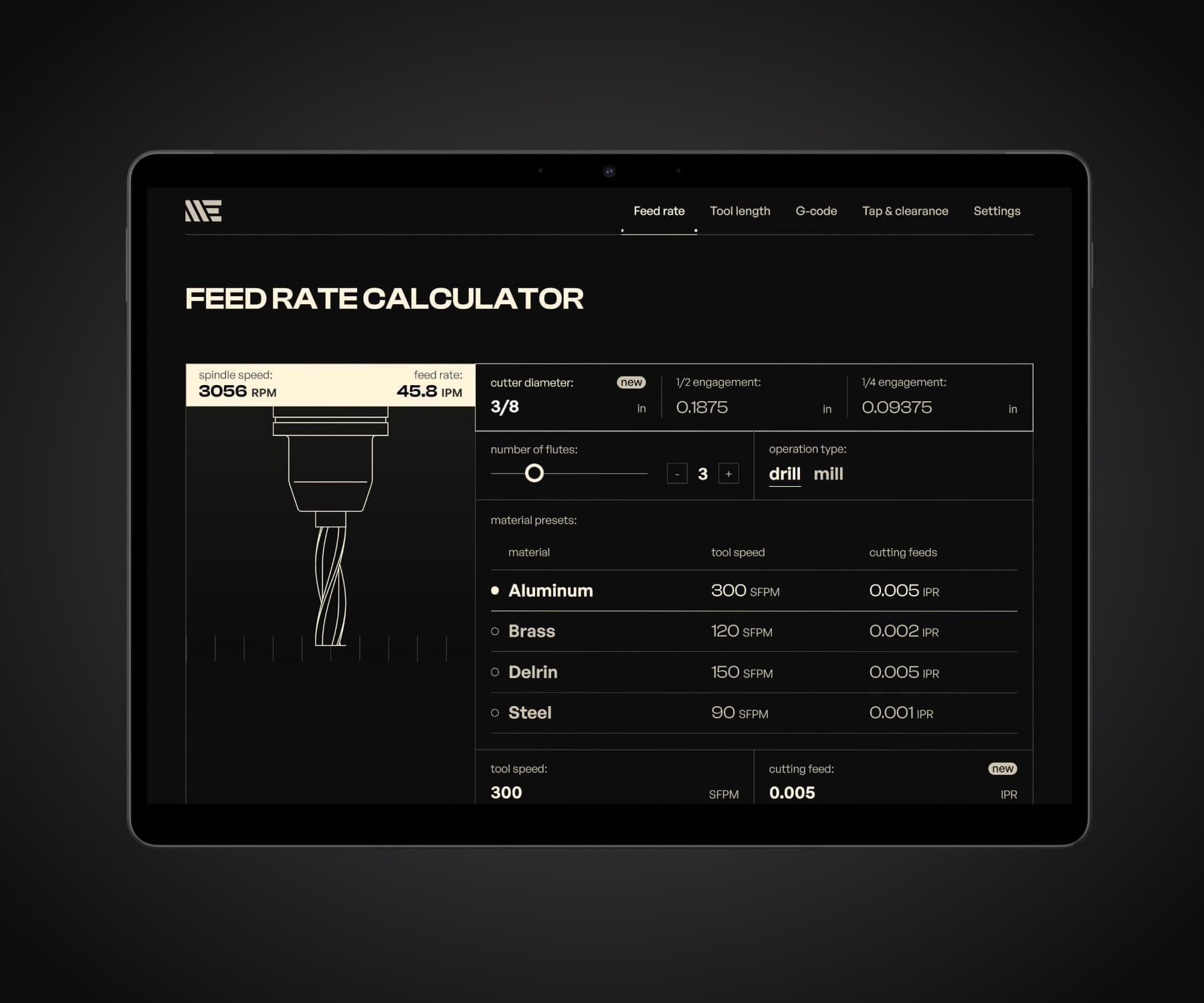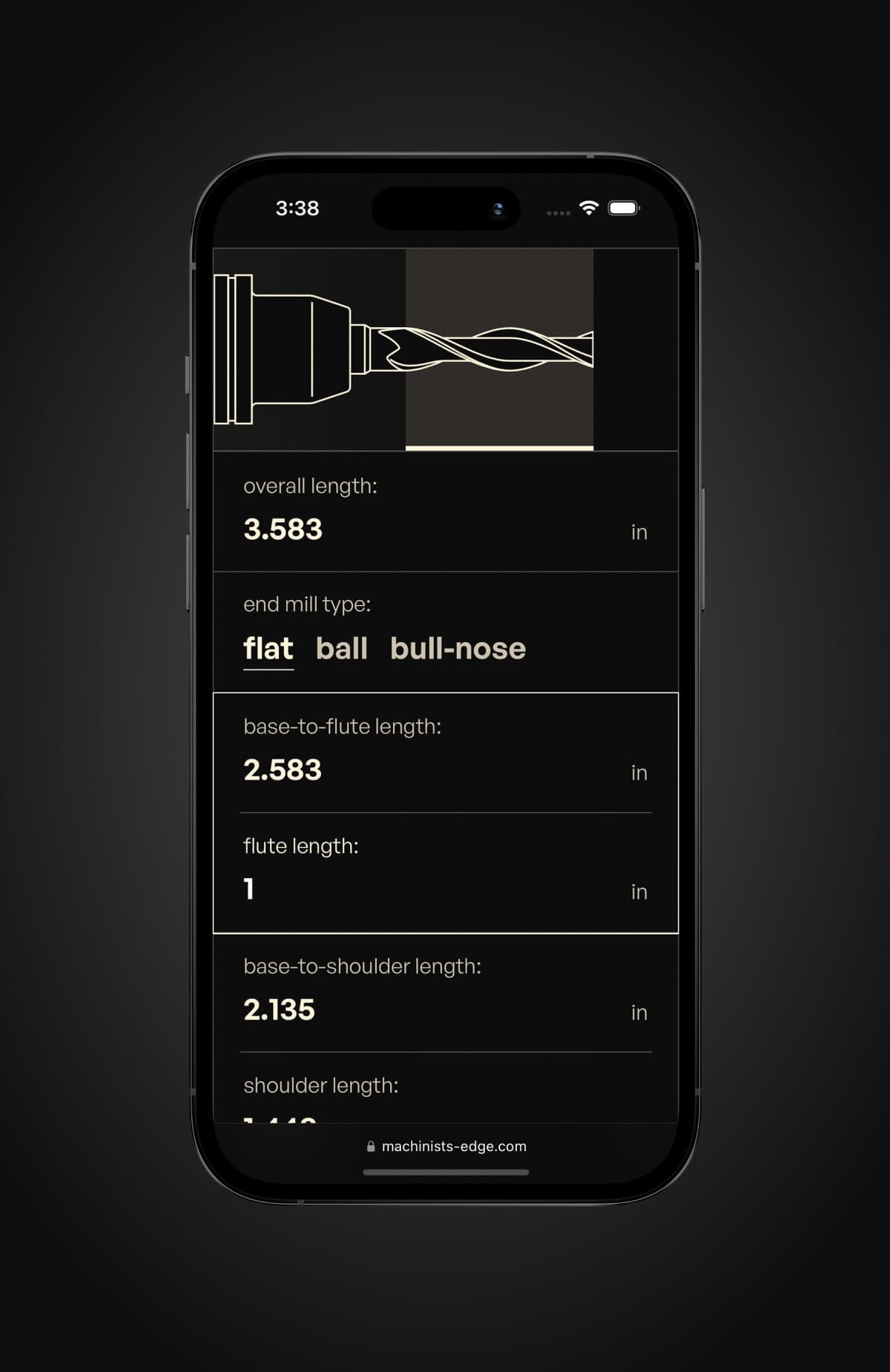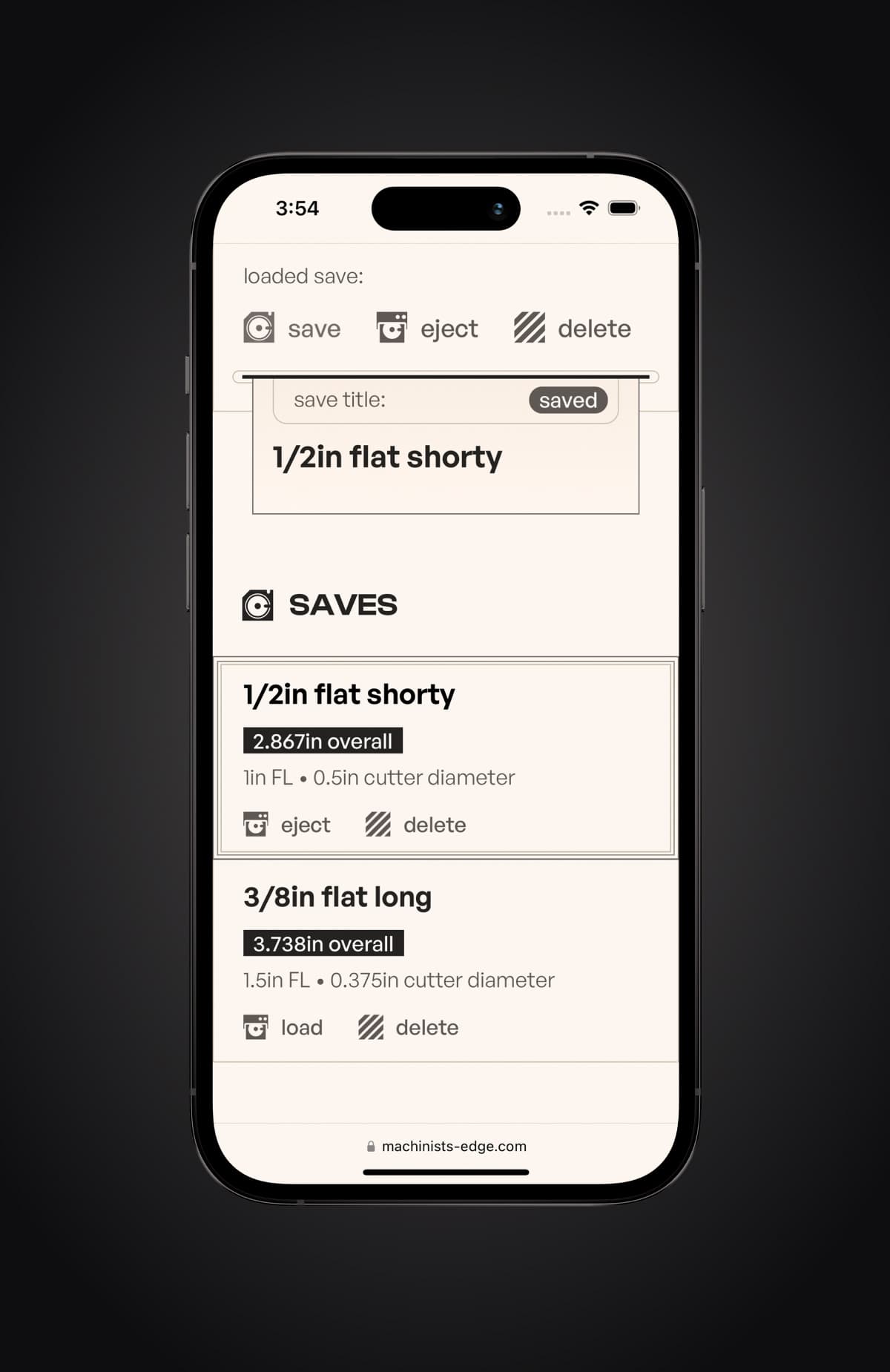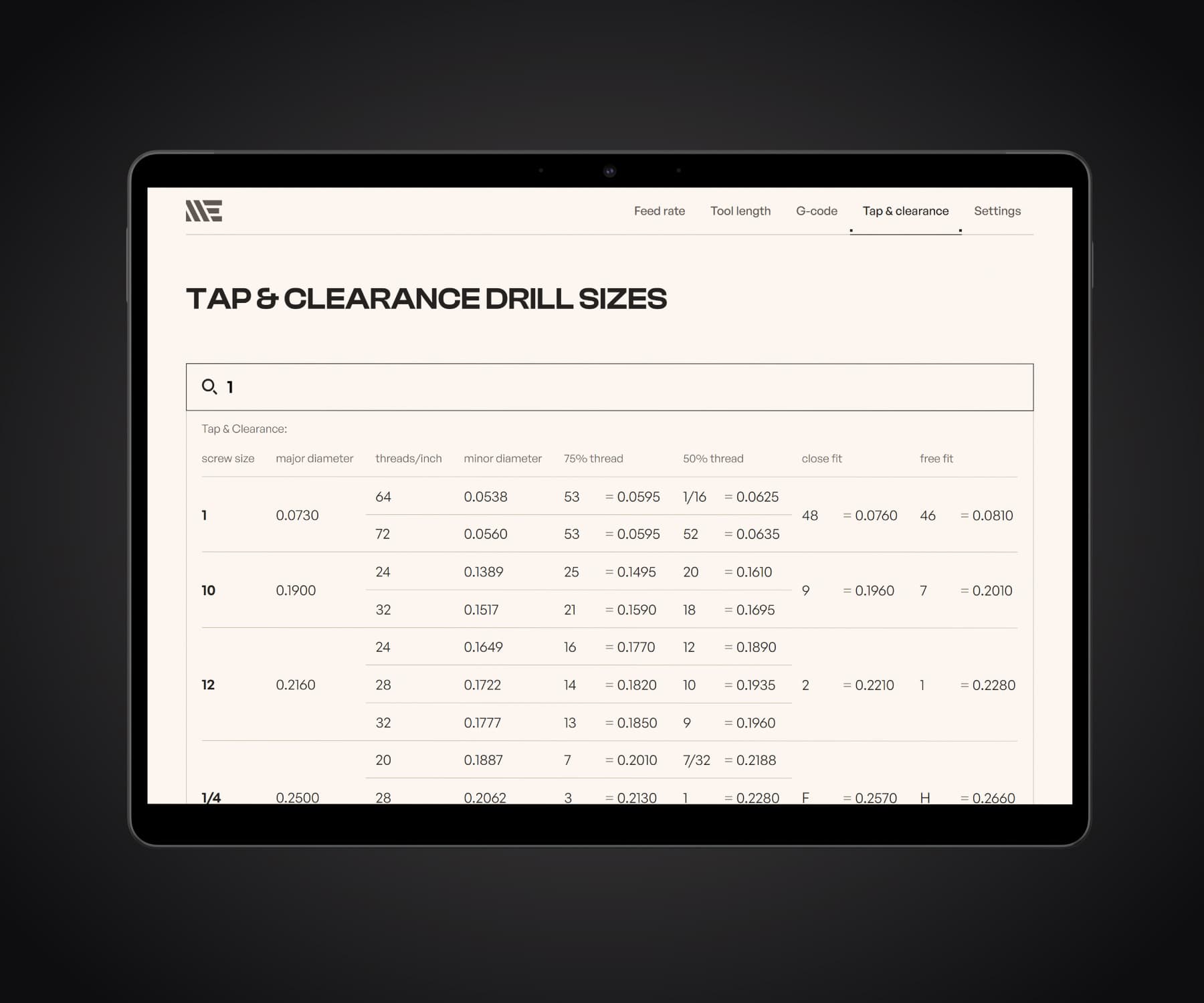 ---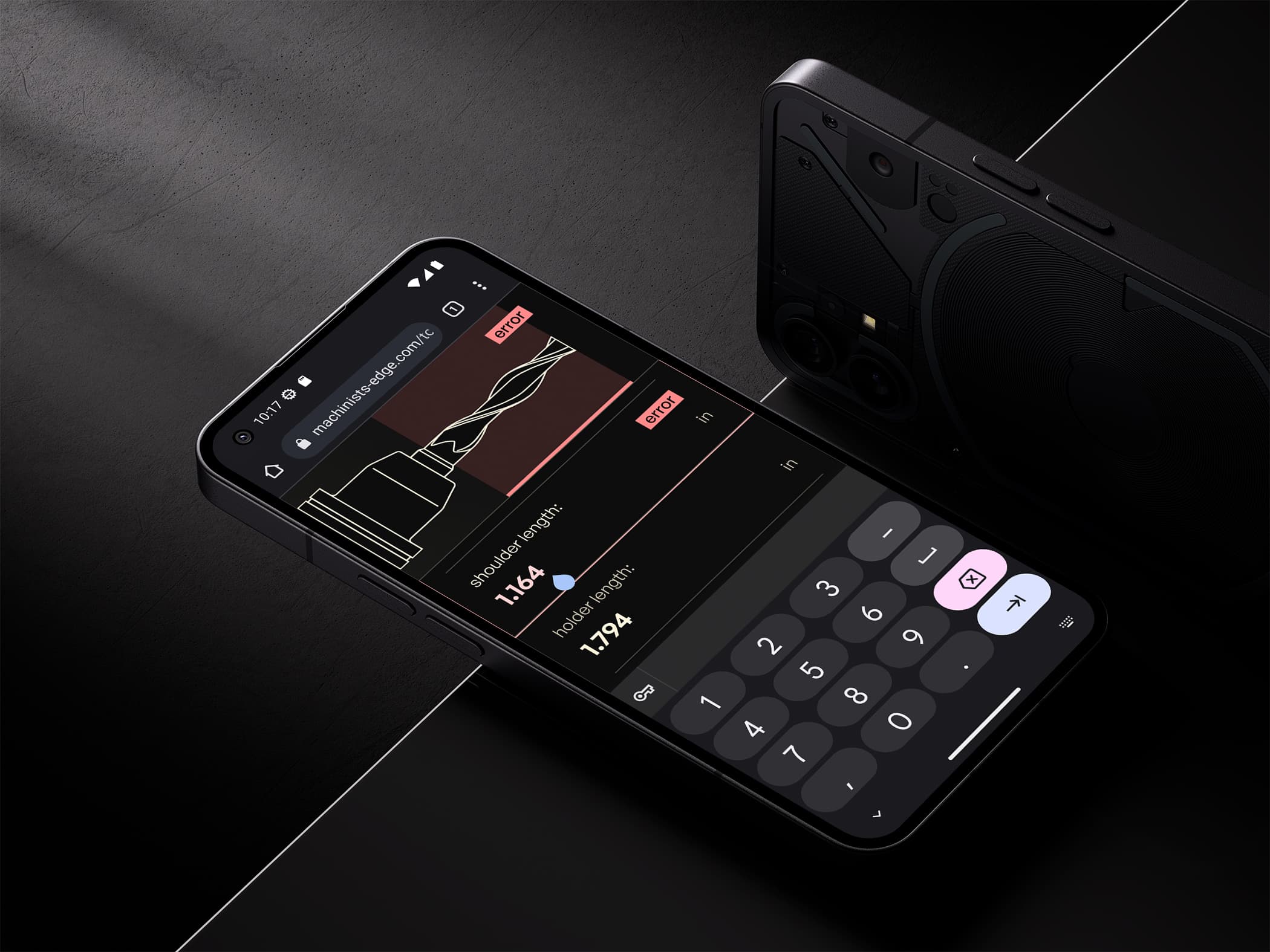 Error prevention is one of the major goals of Machinist's Edge. Regardless of the screen size, errors are always clearly marked and instantly recognizable at a glance.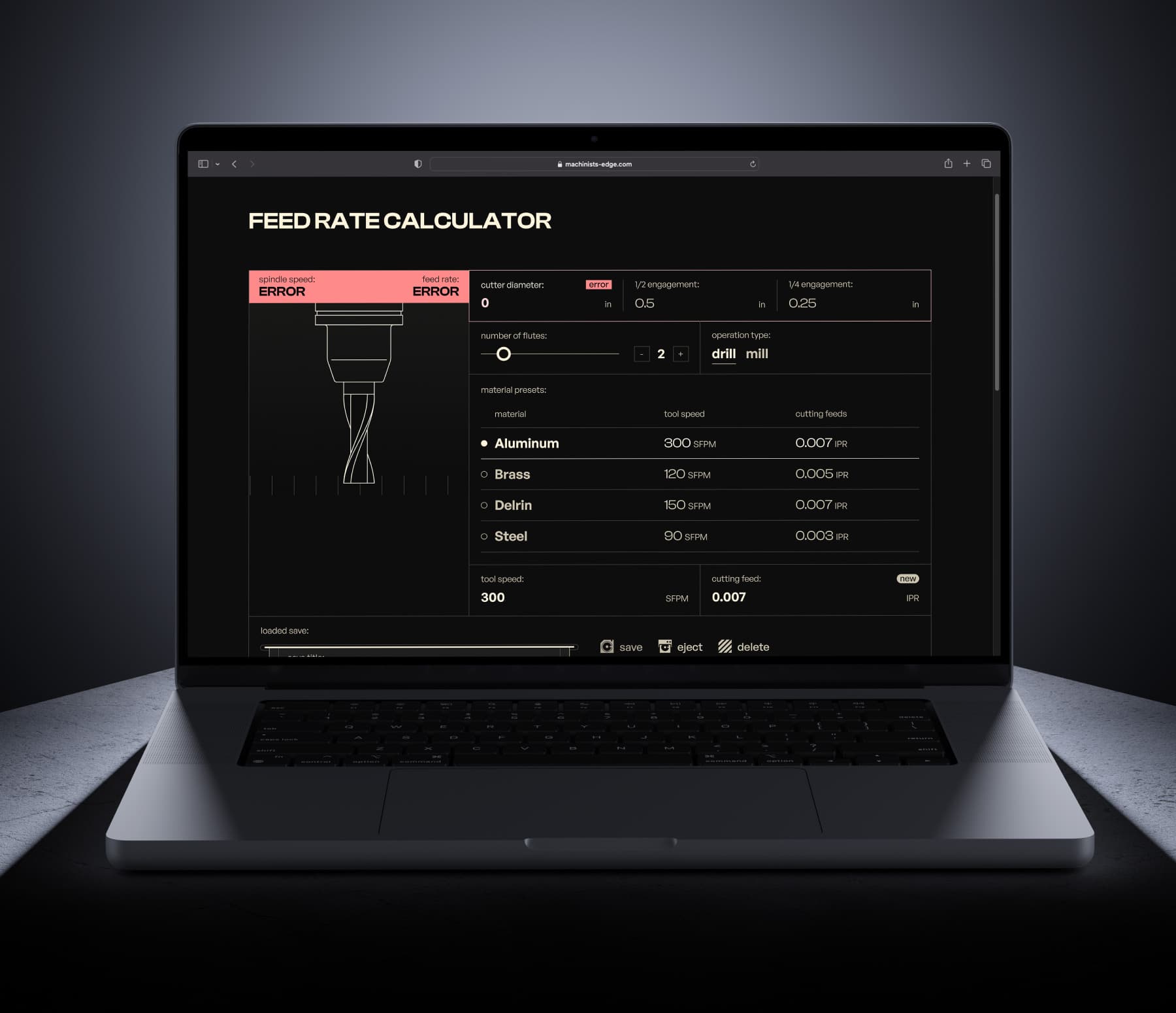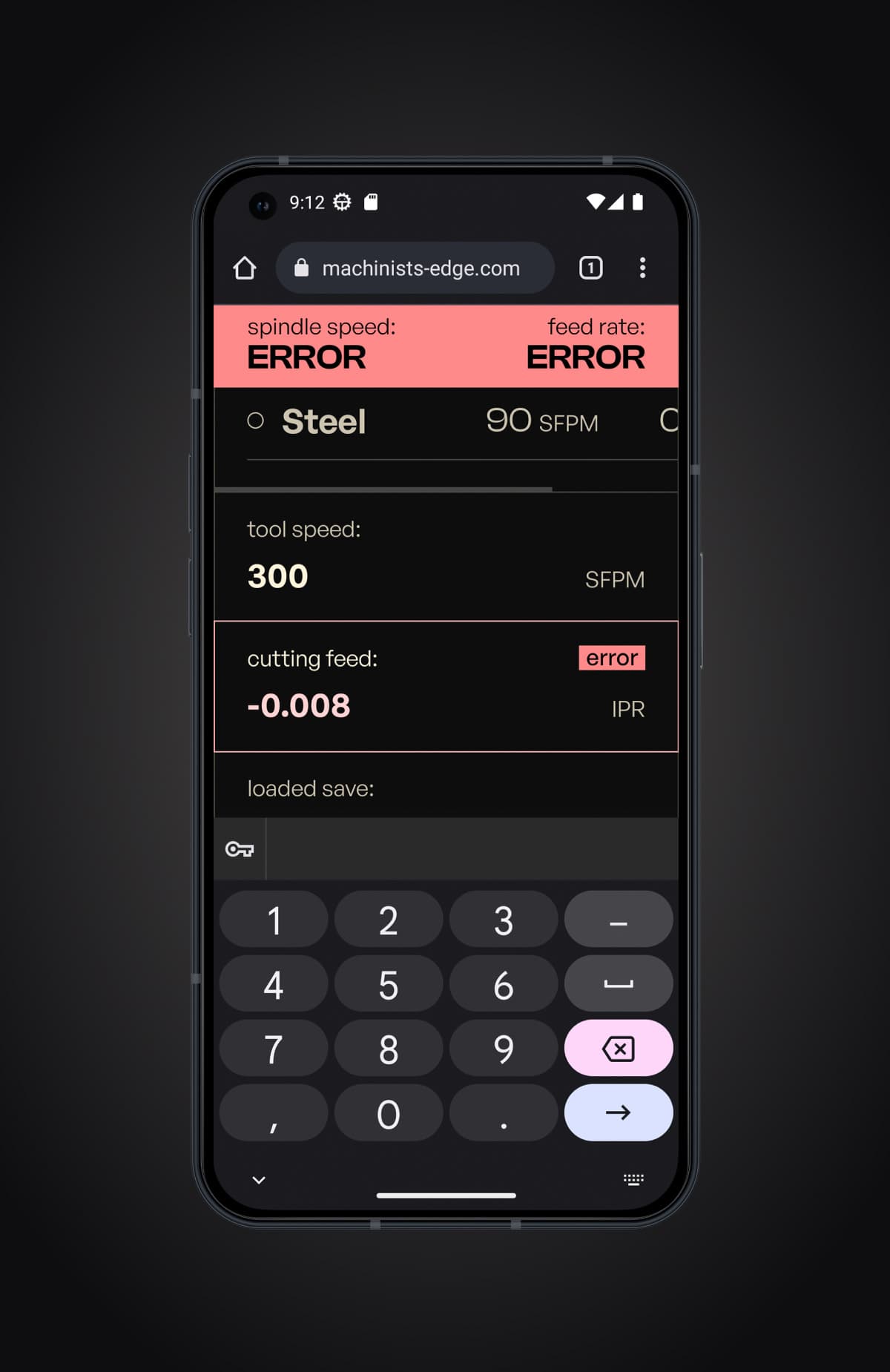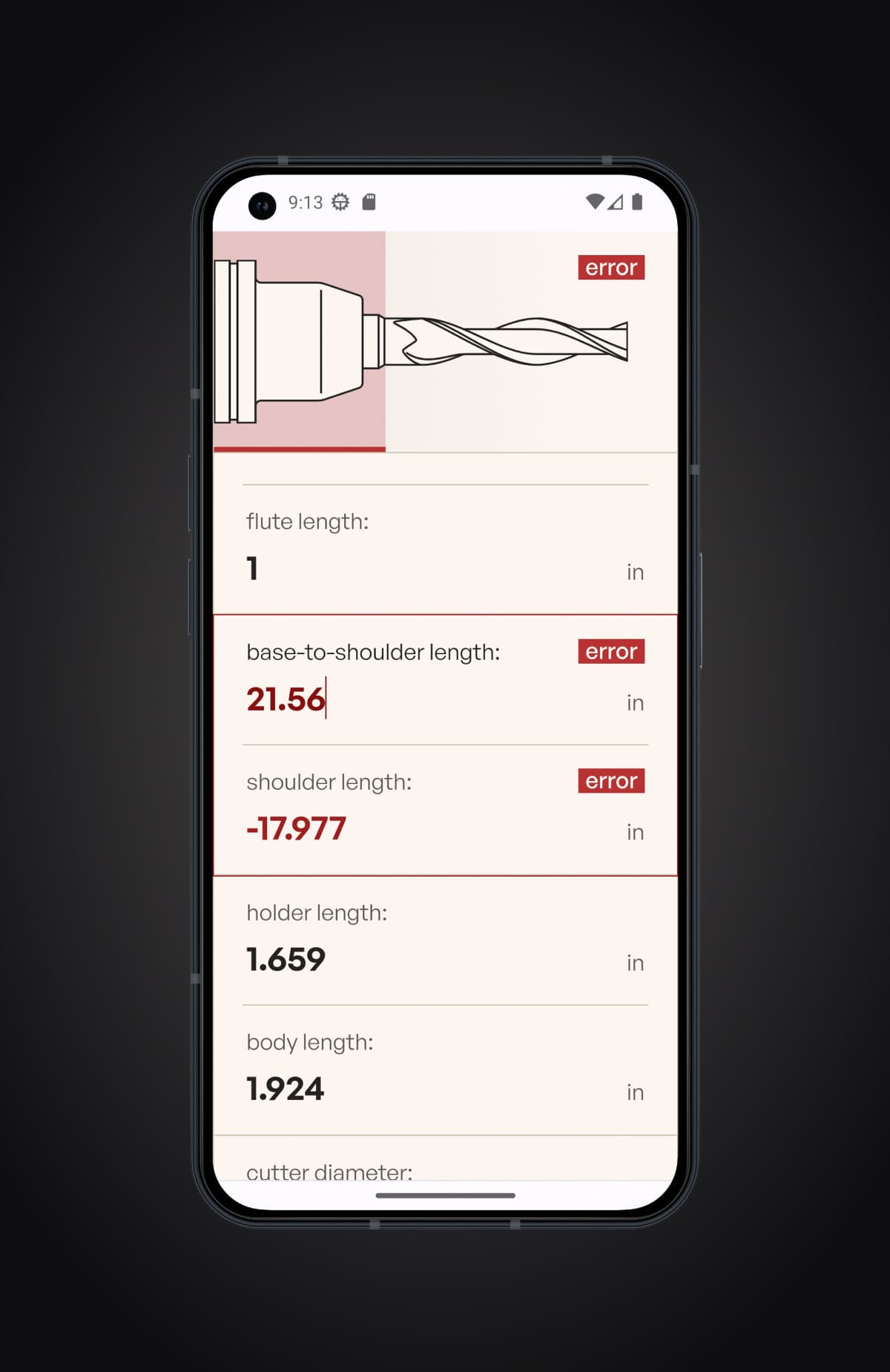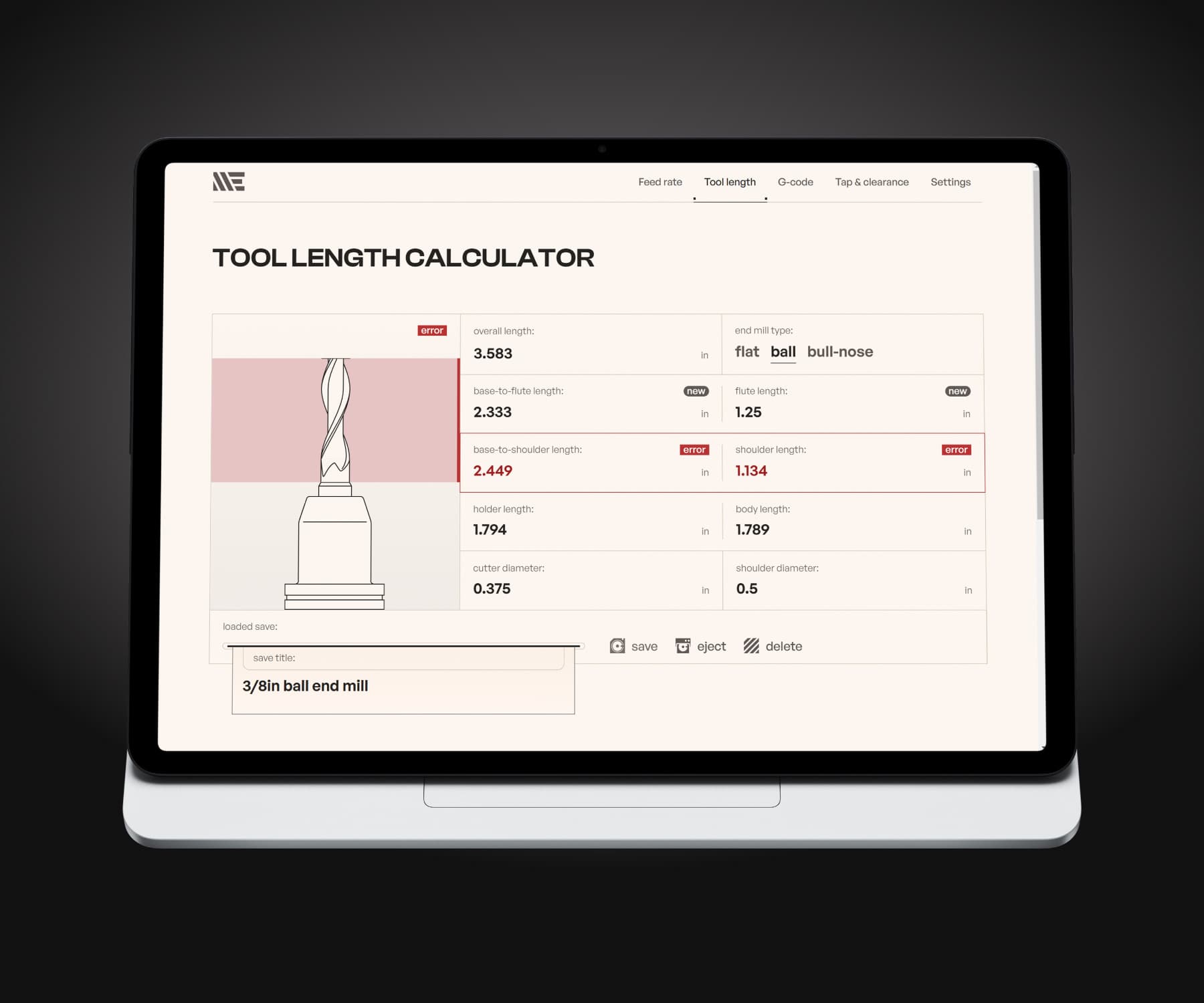 ---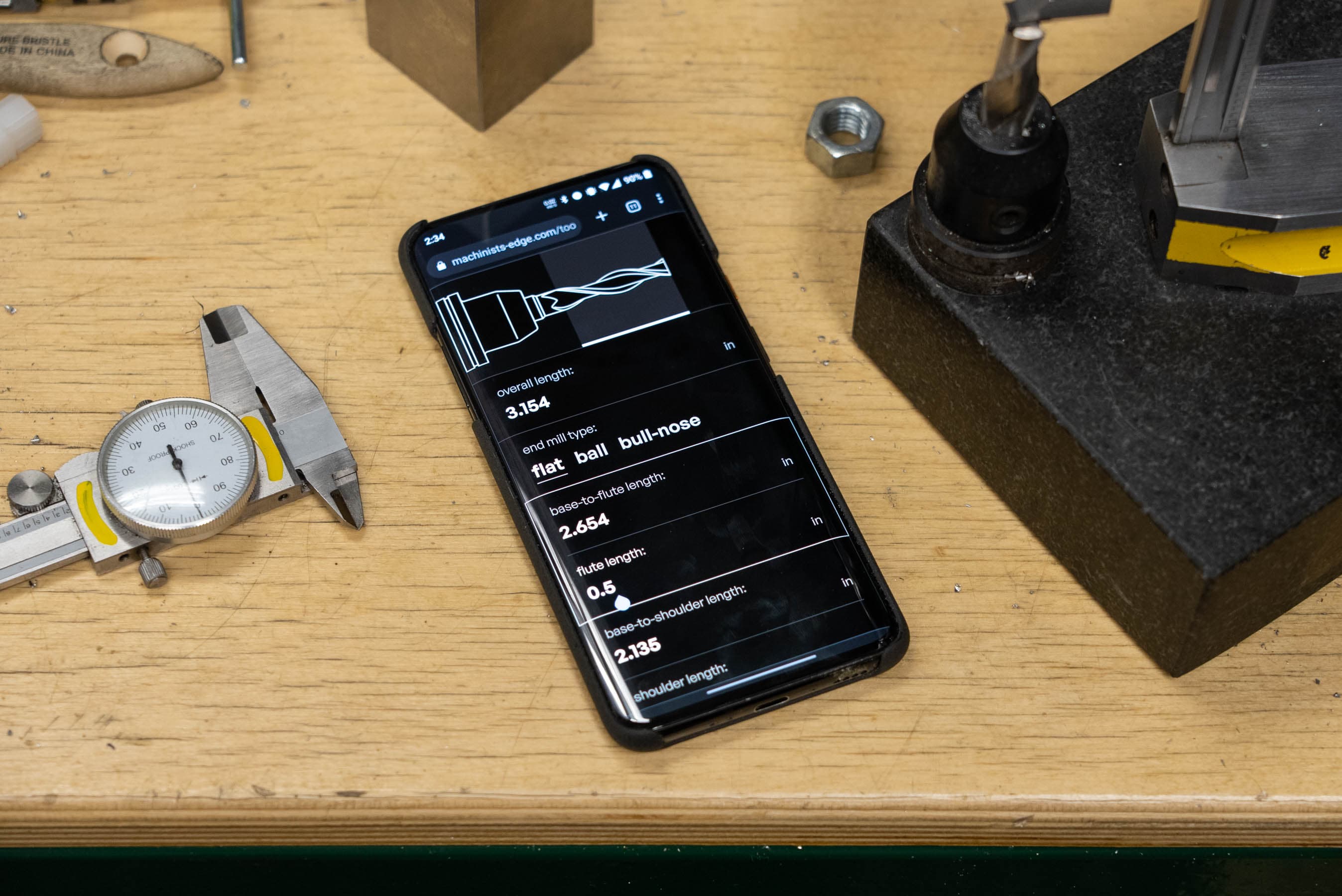 Machinist's Edge is currently in open alpha and undergoing further user testing. General release is planned for Q3 of 2023.